Broan Fresh Air Systems
Fresh, clean air is essential to good health. But with today's airtight construction techniques, excess humidity and airborne pollutants can easily get trapped in indoor air. The result? Mold, condensation, and other issues that can have serious consequences for the structure of your home or business premises and for the health of its occupants. That's why proper ventilation is so important.
Broan Fresh Air Systems are designed to provide a continuous supply of fresh indoor air to protect your house or business and keep the people who are important to you healthy! A trusted name in ventilation since 1932, Broan offers a full range of energy-efficient ventilation solutions designed to enhance your health and comfort. For clean air and peace of mind, make it Broan.
WHY INDOOR AIR QUALITY IS IMPORTANT TO YOU
Consider this, according to the EPA (epa.gov), indoor air quality is five times worse than outdoor air quality. Most homeowners know that indoor air quality is important, but not all recognize what contributes to poor indoor air quality, the potential effects and harm, and how to address these problems. Broan is here to help. For more than 85 years, Broan has led the industry with residential ventilation solutions that improve indoor air quality and provide healthier home environments.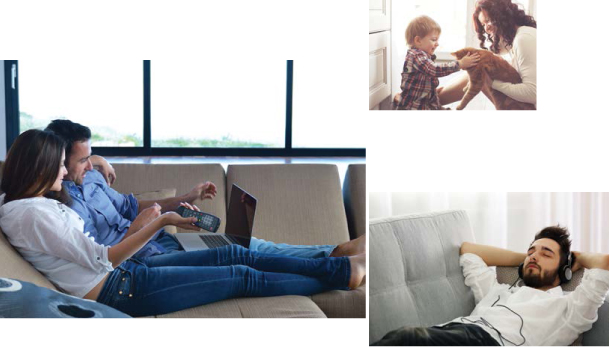 WHEN DO YOU WANT FRESH AIR IN YOUR HOME?
We want fresh air always and in every room of our homes, of course. Broan fresh air systems are the centerpiece of today's tightly constructed, energy-efficient homes, providing a continuous supply of fresh air to improve indoor air quality and overall home comfort.

Moisture that is not properly ventilated can cause mildew and mold formation, which can potentially lead to structural problems and health problems. Exhaust ventilation solutions from Broan remove humidity at the source to help maintain the optimal humidity balance of 40 to 60 percent.

Off-gassing from construction materials, carpeting, adhesives and synthetic materials-as well as solvents from common household cleaners-can accumulate in tightly built homes. Look to Broan for continuous ventilation solutions that meet ASHRAE 62.2.

Particulates from dust, allergens, pet dander, and more can contribute to poor indoor air quality up to 100 times dirtier than outside air. With a properly ventilated home, you create a more enjoyable, comfortable and healthier environment.

Cooking effluents from food preparation can infiltrate the whole house in minutes. Grease, oils and aromas settle permanently into carpets, furniture, clothing and other surfaces. Kitchen ventilation solutions help eliminate cooking effluents for a cleaner, more comfortable and healthier environment.