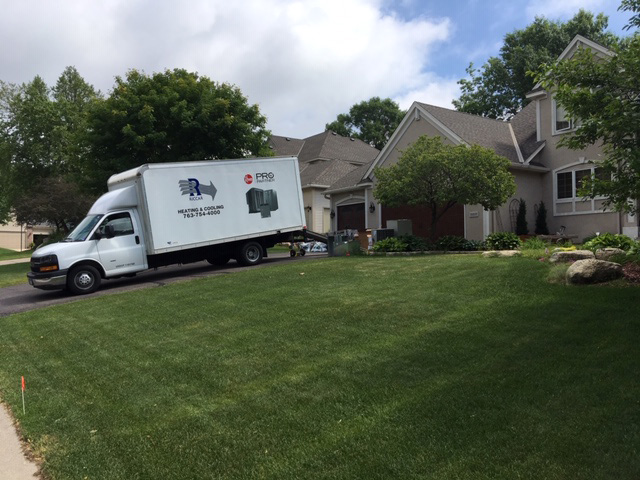 Reliable. Trusted. Guaranteed. That's how you'd describe our family of services here at Riccar Heating & Air Conditioning. Since 1972, your friends and neighbors have counted on our no-nonsense approach to servicing The Twin cities heating, ventilation and air conditioning needs.
For Service Call Now! 763-754-4000
We provide authorized warranty service for equipment we install. We also provide post-warranty service for most makes and models.
Our service fleet utilizes the latest diagnostic technologies to quickly and efficiently determine the nature of your service problem. Our technicians are fully trained and certified.
For emergency repairs, we offer after-hour service. Our regular service hours are 7am-5pm Mon-Fri.
You can depend on Riccar Heating & Air Conditioning to help you stay cool through the heat, warm through the cold and comfortable every day in between. Call us first for your next service need.