Since 1972, customers have trusted Riccar HVAC for their equipment replacement needs. During the 1980's, Riccar began installing the Rheem line of furnaces and air conditioners. Together, Riccar and Rheem have provided our customers with a high-quality product, installed at a fair price, backed by a good warranty. In fact, in 2015, Riccar was recognized by Rheem as being one of their Top Contractors in the nation!
Riccar is proud to be recognized as a Rheem PRO Partner. As a PRO Partner dealer, you can be assured our staff is knowledgeable and trained in the Rheem product and our work is backed by the Rheem quality pledge. Our technicians, installers, and staff have ongoing training to stay abreast of the latest technology in the HVAC market.
We also provide service and installations of boilers, air exchangers, humidifiers, dehumidifiers, air cleaners, exhaust fans, mini-split systems and garage heaters. Honesty and integrity have been the philosophy of our company. None of our employees are working on a commission, so you can be assured you will not be overpaying or be pressured into a product you don't need.
Rheem Pro Partner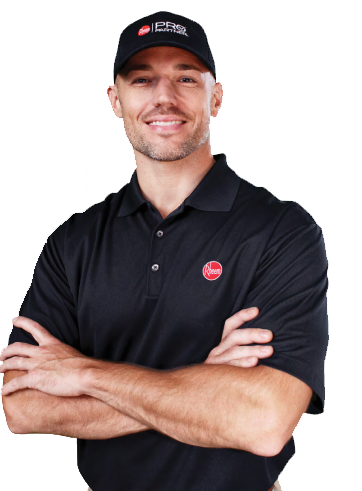 When you need an independent heating and cooling contractor you can trust, turn to the pros — Rheem® Pro Partners.
The elite professionals who have earned the honor of being called a Rheem Pro Partner are a cut above other contractors. These pros are simply more knowledgeable about supplying, installing and servicing Rheem residential solutions.
Pro Partners are held to the highest standards of customer service, professional training and industry expertise. In fact, to maintain their eligibility, Pro Partners must achieve a minimum 4-star customer rating each year, based on Rheem-validated online reviews from real homeowners like you.
You Can Trust Pro Partners to Provide a Truly Top-of-Industry Customer Experience
Evaluation - Pro Partners must continually deliver exceptional customer service and meet the highest program standards, so Rheem evaluates our pros each year
Accountability - Dependable, safe and satisfactory installation and service of high-performing Rheem products is so important to your experience that Rheem holds Pro Partners accountable to everything they do
Authentication - Providing trusted, customerrecommended service is one of the hallmarks of the Pro Partner program, so Rheem authenticates online ratings & reviews
Pro Partners Receive Elite Program Benefits that Pass Directly to You
Expertise - Every year, Pro Partners complete advanced technical and professional training, so they become experts in providing you with the best service and advice on all Rheem technologies and solutions
Value - With exclusive Pro Partner financing options and promotional offers, Pro Partners can offer you a better value on Rheem equipment and installations - making it easier to afford the solution that's best for you